Back when my desktop was on commission and ALL my music files were intact and my ORIGINAL playlist on the peezy was in tip-top shape*, I sat in my dorm room one afternoon after class rummaging through my extensive music collection on my computer. Now everyone that really knows me knows that I have a helluvalot of old music. I'm a 90s music junkie. I have a lot of old hip hop, ranging from Public Enemy to Dr. Dre to NWA to A Tribe Called Quest. I also have a ton of R&B including the original DC, SWV, TLC, Aaliyah, and all of the Bad Boy clan with the exception of Ma$e. I hated Ma$e. Ugh! I have a lot of stuff in-between too, including Erykah Badu, Maxwell, D'Angelo…the list goes on…I miss my music.
What happened to so many of these awesome artists? Granted life hits and times change but damn….a lot of artists were great, placed a lot of influence on their listeners, and were even legendary on some level and for one reason or another, they've just straight disappeared. I wanna know where these artists are at:
Where's Musiq?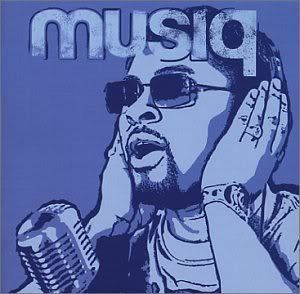 Musiq (once known as "Soulchild") is definitely an artist that had to grow on me. Maybe it was the initial view of him. I don't know exactly what it was that gave me such pause about him in the beginning. I think it was because I didn't wanna give him a chance because he isn't the cutest of dudes singing these awesome ballads and unlike some women, I just couldn't go "oh he can sing, he gets a pass" at all. I was like "the song is cool but he's wack, son". Once I heard, "Love", I was floored. Completely. Utterly. Floored. I downloaded his album**, listened to everything 78 billion times until the songs got on my nerves just a liiittle bit and never looked back. And then what does he do? He ups and disappears on me. Where he at? (I'm well aware that he released an album last year but I didn't like it too much lol)
Where's Joe?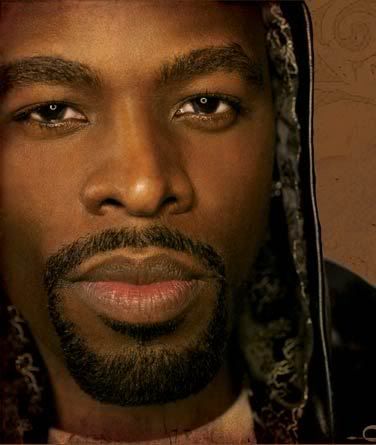 Joe is one of my fantasy men. He only made this blog for my own personal gain J. I don't care what anyone says, Joe is sexy as hell. I love milk chocolatey men. And he….is definitely mmmm….ok I'm stopping there. I know my male readers ain't really tryin to hear/read me talk of undressing Joe and whatnot. But still…………what happened to Joe? His latest album was ehn….aight I suppose but I loved the earlier ones a lot better. More and More and Treat Her Like a Lady were/are definitely my jams. (My Name Is Joe aint even "90s" but y'all get the point lol). Am I missing something here? Smch. Where he at?
Where's Maxwell?
(I liked him better with hair)
I know we just saw him on the BET Awards show this year but *ahem* that does not mean that he's "back" in any way, just that he helped to pay a tribute in the program. I miss his voice. I miss his serenading hits that put me to sleep at night. Shoot, I miss lookin at his hair (Why he cut it off? I don't even like dudes with a bunch of hair on their head and I love a short clean cut but I must admit, he rocked that carefree look). I bet he knows exactly how to treat a lady too. Ahhh I miss him. Dammit, where he at?
Where's D'Angelo?
Anyone else miss him but me? Am I the onliest one? Where'd that naked nukka go?
Where's Common?

(Isn't he just......wow!!! lol...Move over, Serena!)

Ok I have Finding Forever and Wanted was the shyt in part because his awesome face was featured. I just wanna see him on something else for my own viewing pleasure. Mm-mm-mm-mm-mmmmmmmmmmmm Common. (Did I just relapse again? I'm sorry, male readers. Ya girl LOVES her some Common….and he isn't even milk-chocolatey. He must really rock because I really do have a discrimination against light-skinned dudes smh lol). I know he doesnt belong in this list at all. He's just too fine! lol

Where's Lauryn Hill?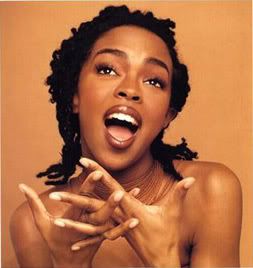 I am sooooooooooooooooo disappointed in Miss Hill. Seriously. She was the bizness. For real. I love love love love LOOOOOVE her "Miseducation of Lauryn Hill" album (which, of course, is at my parent's house, underneath like 58 boxes of clothes and other things I brought home from school, smh). Now she just disappeared. Literally. I swear we've been waiting on something (a single, an album, a ringtone, a song from an animated picture—anything) from her and she just won't deliver anything. I don't understand it. At all. A line that Kanye said in Champion from his latest, "Graduation" album was Lauryn Hill says her heart is in Zion/Wish her heart still was in rhymin'/Cause who the kids gon' listen to?/Huh?/I guess me if it isn't you. Kanye is cocky enough to know that he's needed in the industry (like Jay-Z). However, I feel like Lauryn knows that she's needed as well but she's bein a stubborn ol' somebody about it, remaining in hiding and allowing the culture to suffer all on her watch. It isn't fair. Where she AT?!
Where's Faith?
I haven't heard from Faith in so long, I almost completely forgot about her. It wasn't just her voice that made me like her, it was her sound. Granted she isn't the best singer I've ever heard but she can sing and she had relatable songs much like MJB…in a way. Love Like This was one of my favorite songs for a long time. I loved the video too. This was back when Bad Boy was a dope label. Now……….ehn….y'all already know….Where she at though? I heard she went to jail. Is she still there? Motherhood crowding all her time and she can't catch a break to hit the studio to play around with some tracks? What's really good, Faith?
(I still wish Total were together. They were dope too, were they not? What About Us was definitely my jam. I also wish SWV would get together again for just one more album. Maybe two. I liked them a lot as well. Coco's nails have to GO though. It's 2008, not um…..'88? [l mean, was it ever popping to have nails so long they curved around a mic just so? Eff a trademark, that shyt just isn't sexy. I'm just sayin….])
Where's EnVogue?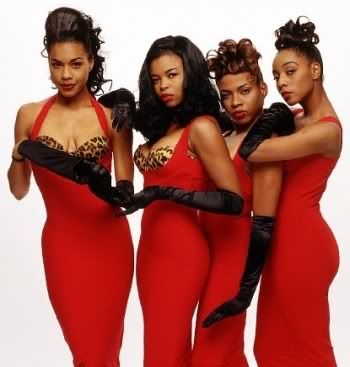 (As much as some would like to believe, DC could have never touched this group. Not even scratched the surface. They tried though...)
Ok I totally know where they are and the turmoil that group underwent involving Dawn and her selfishness, but a girl can wish, can't she? EnVogue is maybe the best all female group since the MoTown generation, easily. Not the original DC. Not TLC (I don't even think they were in this genre, more like hip-hop more than anything else; RIP Left Eye, you were my fav). And not SWV. EnVogue had the strongest and most powerful voices collectively from any female group that I've ever heard, with the exception of The Clark Sisters. Beyonce was the lead singer in DC, right? But give the mic to Kelly or LeToya and the sound just wasn't the same at all and the song itself just didn't pop as hard. But with EnVogue, give Dawn the mic, or even Terri and the song still rocked equally. EnVogue pretty much paved the way for future girlbands everywhere, including DC (of course), the Spice Girls, Allure, 702, and the Pussycat Dolls. I want them to come back for another album though. I miss them.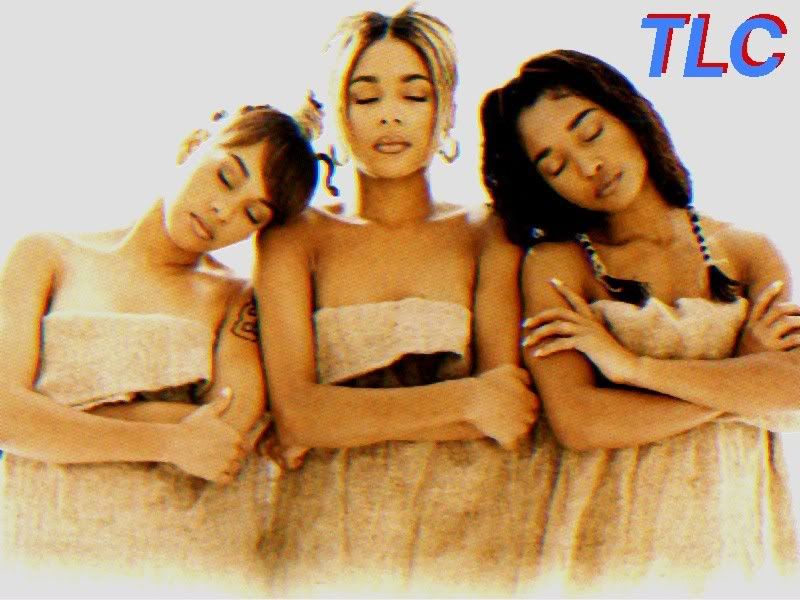 (*sighs*)

Where's Whitney Houston?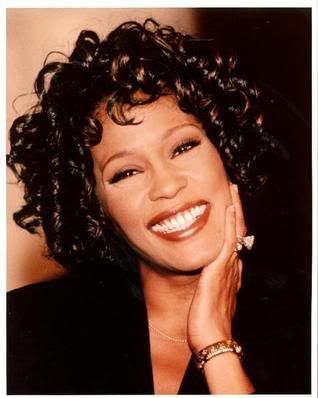 (I really really really REALLY wish she was back)
Thinking about her trials and tribulations she's endured hit a lot of us hard. I really blame Bobby Brown but that's another blog all together. (plus I kinda miss Bobby sans the crazy and awkward behavior he has now, ugh…) She had maybe the best vocals of any singer in our culture next to Mariah Carey (if we wanna add her to "our culture". I do.). Their collabo for The Prince of Egypt was beautiful (When You Believe). Whitney's octave range was phenomenal and she was truly one of a kind. I miss her. Old Whitney (circa…somewhere early 90s) was thee shyt. And somehow I compare Chrisette Michelle to her now. I believe that her voice is phenomenal as well.
Where's Brandy?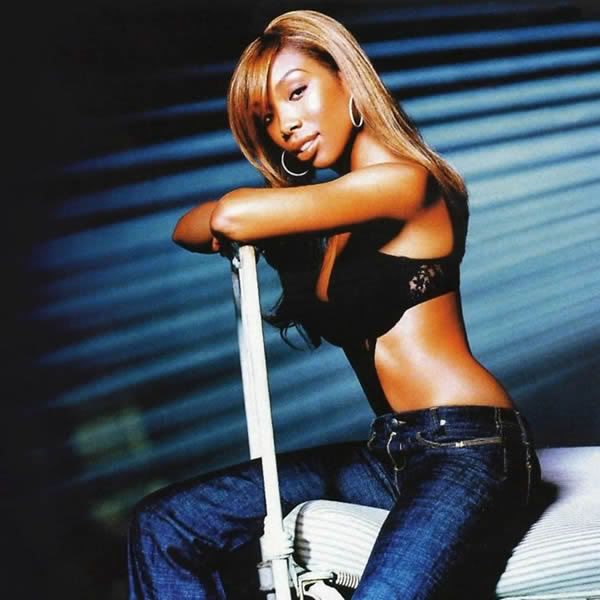 Best Friend was dope. Of course I was in l-o-v-e with Ray J at the time. Him and Tevin Campbell were just…..scrumptious to my prepubescent eyes. My cousin and I made it a point to learn the dance moves from the video as well as just about every video Aaliyah made (RIP). I still remember the entire choreography to Are You That Somebody, from the Dr.Doolittle soundtrack. Brandy done got married, had a baby, and divorced and straight disappeared somewhat permanently. I'd like to see her back if only for one more album.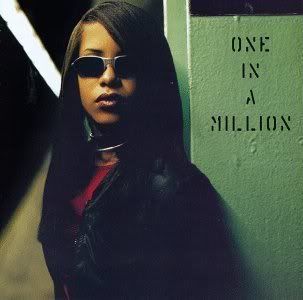 (I took her and Lisa "Left Eye" Lopes' deaths super hard. Like I was a member of their family)

Where's Monica?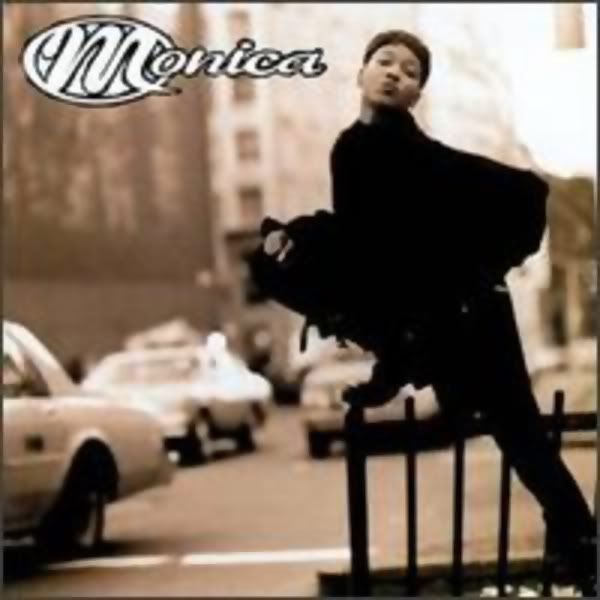 (She does NOT look 13. I dont buy it. They most likely kept her age low like they kept Aaliyah 18 for like 3 years in a row)
I remember when her collab with Brandy in The Boy Is Mine was the hottest song out and my cousin and I would always sing together. She was Brandy and I was Monica because my singing voice is a bit more alto than hers. I also remember when I saw the video to that song, I hated Mekhi Phiffer for a long time and when I saw Soul Food, I secretly wanted something really bad to happen to him because he was a cheating dog and needed to be punished. Her Miss Thang album was hot and I was shocked to find out that she was only 13 when she first came out. She looked so much older to me. She came out with an album in 2006 but…ehn…..where is she at?
But back to my point….WHERE THEY AT?!
I would really hate if Jill Scott, Raheem DeVaughn, Alicia Keys, Usher, Erro, Lupe, or even MJB just hung up the mic without warning like these folks apparently have. I really don't even think MJB would give up, though. She's been around forever and she's still selling out concerts. It's remarkable. I really believe that the aforementioned people (in this paragraph), have a shot at being legendary and MJB has already reached that plateau. I just hope that they remain in the game and recognize their relevance to our culture and not disappear off the face of the earth. We need these talented people now more than ever. And in an era where Soulja Boy and Weezy are currently taking over today's speakers, we can't afford to lose any more talent in our culture. We just can't.
Did I leave anyone out? Who else is missing? A few of these artists are actually active but they aren't on the scene NEARLY as much as they used to be, hence they are invisible. I am almost positive that my homie Ronnie knows where some of these artists are. Why? Because he's a genius, that's why lol. But for real though…..WHERE THEY AT?!
*-My iPod started acting wonky around Feb/March and I ended up having to clear it completely and have a friend put music on it for me whenever I needed something; smch.

**- I rarely actually purchase my music. If I dont download it, I get it burned. Way to save money!