I love weekends. I'm usually busy beyond belief on the weekends, but I love them anyway. Why? Because I get to get a LOT of things done and still manage to find time to chill and cuddle underneath the book I'm working on for that moment, amist a bubble bath and some soothing sounds. Tranquility is my bestest of friends.
Last weekend, I admit, I did a lot, physically and mentally. On Friday, I went out to one of my FAVORITE restaurants in Chi—EXPOSURE!!! If you're ever in Chi city, I URGE you to check it out. Why? Plenty of reasons: It's easy to find, the food is great (small portions but good food), the drinks are fab, it's a tapas restaurant---don't we all love tapas?, it's money savvy and not heavy on the pockets at all, the atmosphere is splendid, it's perfect for every type of person, including the Reserved Rose, the Motormouth Mary, the Socialite Stacy, the Boring Bob, and the Sports Fantatic Steven, they make a mean Strawberry Mojito, there's outdoor eating and the inside is equally splendid, there's couches, barstools, tvs, music, and cushiony walls, valet is not only inexpensive but the drivers are soooo nice and relatable, you can converse with them for ever—they are awesome, annnnnnd the spot is Black-owned! What could be better?

(Brazilian Sangria from Exposure!)

(I also met up with this man right here! Hey, Randy!)

It's located at Wabash and 13th (facing Wabash, of course). I guarantee that it's worth every penny and guess what? I plan to have my 23rd birthday celebration there. I'm so in love with that place. We'll see how these plans go come the end of September though; I'm pretty sure that they won't change. I put my sister on it too and I convinced her to have her 26th birthday celebration there as well, which is the end of this month (June 29th). Pics to come!
So………..granny's 80th is this Thursday and we're giving her a HUGE beyond HUGE birthday party on Saturday. Over 200 guests are expected to arrive, so when I say huge, I mean huuuge. It's located at a "Chateau" location (a place where weddings are held and such). I am an emcee for the event so this entire weekend pretty much went into the final preparation details for that end of the event. We're all pretty excited about it and within the next couple of days, I will get off the bs and buy a picture card for my camera (which I haven't broken down and purchased since I got the camera for Christmas 2006). So…pics to come!!!
Next Saturday is also my nephew's 5th birthday party, which follows immediately after my grandmother's party. It is also the day of two of my friend's graduation BBQ. Can anyone imagine just how busy I will be? Can anyone imagine just how many pounds I will gain from all of this food? Take a guess! My guess is somewhere around 25 pounds….
Do you all remember the cut I ranted and raved about getting a few blogs ago? Well, turns out that when I actually went to get the cut, some things arose to which case my cousin ended up talking me out of getting it and I ended up getting my hair evened out from the asymmetrical dealie I had and shorter in the back. This was on the 16th of May and it is now the 2nd of June and all of it has grown back. I'm beginning to think that my hair is a bit more than human. It's unreal!


Friday I will get the cut. Pics to come on that too!
The co-workers and I have configured a way to save money! A little background first: We got out to lunch just about every day at some restaurant. Wishbone here, Grand Lux Café there, etc. As a result, we easily spend 25 bucks a day on lunch. I for one, am tired of it. I ain't made of money. So, one of us spotted an article on Yahoo Finance last Thursday and decided to give it a shot:
For food (this includes the whole day: breakfast, lunch, dinner, snacks, whatever), we give ourselves a daily limit. Mine is 20 bucks a day. At the end of the day, if we've gone over our limit, we have to take whatever we went over and apply it to the next day (So, If I spend 25 dollars today, I only have 15 to spend for tomorrow). If we don't go over our limit and still have money left over, the remaining goes into our envelope (a real envelope that we stash for a month of accumulated savings). So if I only spend 15 dollars today, the remaining 5 goes into the envelope. And we have to put away 5 bucks away that is outside of our limit altogether.
So we'd have at least 35 dollars of savings per week. I think it's a good idea and it also shows restraint. Another thing we did here at the office was limit our lunch outings to two days per week (Monday and Friday); the other days we bring our own lunch. We start today. We'll see how this turns out…As of right now, I have 18 bucks to spend for the day; we're doing a Cantonese place and my meal is only 5 bucks!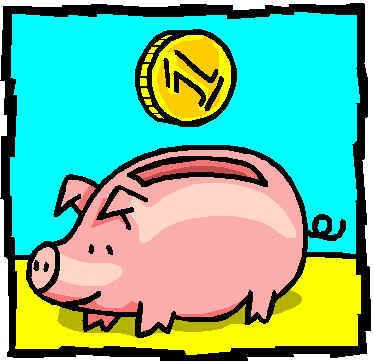 My blogger site is getting attention. I haven't even really opened it up and told too many folks about it yet (except that one time when it was still under construction) but I've been posting on it ((mainly personal blogs that would never surface the Space) and it is open…I just don't wanna give out the site again just yet. I will though. Soon. However, despite that, I've been getting a good number of views on it. And no comments. Who's checking me out? Show yourself! Lol
I plan to tell the public about it again sometime this week. Stay tuned!