Taking You B----*record scratches*
…and there went that idea, just as quickly as it came.
I'm bored with the Taking You Back blogs already.
Have I told you guys just how quickly things become "routine" and "usual" for me? Just how short my attention span is? Just how hard it is to keep me entertained before I chuck the deus and call it a day, afternoon, or evening? Ugh…
I've done blog series' before. I've done them with other bloggers, personal friends, and I've had a few of my own blog series' all on MySpace (see: Sex Chronicles turned to Sex Chat and Lady Intellect Volumes, Thursday Thoughts, etc…) and they were pretty interesting, if not entertaining to do. However, with one that I solely do myself, I find myself being less and less committed and my mind drifting more and more into other topics and so forth.
So to better accommodate my ADD, I don't think I want to do a music series. I'm pretty sure I'll get bored with it at some point, primarily because of the limiting factor (only talking about a certain type, staying in one narrow lane, etc). Instead, I'll be posting songs that are in my head….whenever I feel like it. I'd really love to say that I'd be doing it "every week" but again—that kind of commitment just isn't me. It just isn't. Better to stay in a comfy lane than try to forge myself into one and end up losing my way in the process….
Here are some tracks that have been in heavy rotation lately. Enjoy.
Q-Tip – We Fight/We Love, featuring Raphael Saadiq
This song goes hard. Period. The Abstract Poet does not disappoint in this one at all. The whole album is actually beyond dope and in my opinion, is one of the best hip-hop albums I've heard all year. I also like "You", "Move", and "Shaka" as well. I think what makes me like this album is his content. Not too sure how his personal life looks, but he's talking about real things. Heartfelt things (We Fight/We Love) and for that, I love it… Raphael Saadiq also makes the track hot as well. I am soooo glad he dropped an album this year. He's been in ridiculously heavy rotation as well……
Raphael Saadiq – 100 Yard Dash
I am intoxicated by the beat and vibe of this song. "The Way I See It" is one of those albums that folk can sit back and listen to at any age. I had my granny listen to it and she loved it so much, she opted to turn her television off while she cooked (which she never does, by the way) and listen to his album instead…while I carried on about my evening). My granny is pretty dope, but besides that…so is Saadiq. What I absolutely adore about this whole album is the very authentic Motown-ish late 50s through 70s vibe that is there. From the album cover (and book inside) to the music organization to the length of the songs (songs back in the day, most specifically Motown produced songs didn't really even last three whole minutes to nowadays' hits of nearly 6 minutes [see: Erykah Badu]. Just something I noticed over the years) to….everything. If a person came to visit from another country and had never heard of Raphael Saadiq (or Tony! Toni! Tone! for that matter), but did study the culture of music a bit, they'd go to Best Buy and pick up Saadiq's album with the notion that it is indeed something out of 1965. I love that he also sampled the likes of Smokey Robinson as well and really made an awesome album. Each song is dope…which is pretty rare in albums.
Avril Lavigne – Complicated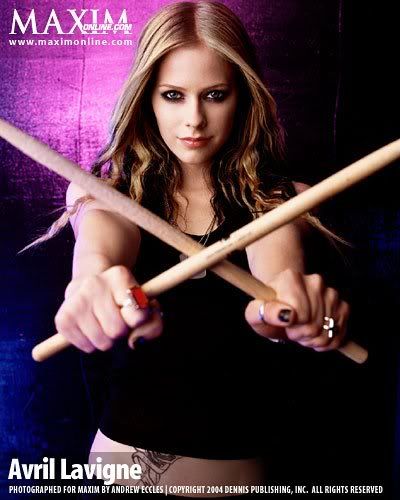 Click here because the embedding has been blocked for this video
This song is kinda old, but I will admit…she goes hard in this song. I love it. I actually never knew her age until waaaaaay after the fact though. I don't really listen to a lot of punk pop (that's the category she's under – punk pop –lol), but I think she's a really good artist. Her style is pretty unique and I just love her "I don't give a *bleep* attitude" as well. Again, I love this song. I also love it because I'm in a sorta-kinda complicated situation and when I think of this song (or sing it lol), I'm really referencing myself like, "Why you have to go and make things so complicated?" Ehn…
Beyonce – If I Were A Boy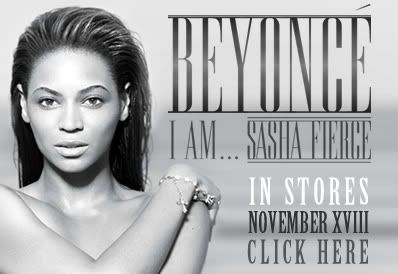 Click Here Because the Video Embedding was Disabled...

Okay. I like this song over Single Ladies. I'm a person that gets off into lyrics over a good and/or catchy beat. Blame Lil Jon for that though. And thank Dr. Dre and Pharrell. Single Ladies as a song (considering lyrics and all) is just not what's really good these days. Diva is also another example of this too. I was pissed when she got off into comparing a diva to a female hustler and having the gall to call them one and the same. Blech, Bey. Blech. Eff a beat. I'm all about lyrics. And because of that….I like If I Were A Boy. I thought her harmonies were on point and it's genuinely a good song. I like the message. I don't like the video though. It's a bit too…bitten for my tastes. I love originality. Thanks.
Oh! I also love Broken-hearted Girl and Halo as well. But that's about as far as that goes for me with that album. "If I Were A Boy", "Halo", and "Broken-hearted Girl"….maybe even "Radio".
Here is the request from the Taking You Back joint…..
Jade – Every Day of the Week
I loved Jade and their dookey braids and to the breast jeans LOL. I actually don't remember a whole lot about this group. Did they only have one album out? Either way, I remember this song very well. My sister and I had gotten the dookey braids just because Jade had them. We also used to sing the song….like we could relate and ish.