Background: This is the relevant IM thread from yesterday. We got on the subject of Spike Lee because we were discussing the outing I was to go on later on that night (last night) and I mentioned to him how I was going to go see The International with Clive Owen. For me, Clive Owen is most memorable for Inside Man, a Spike Lee movie. From there went this:
Ms_Slim: Have u seen Inside Man?
Spike Lee Hater: yup
Ms_Slim: Thats easily one of my fav films. I love Spike Lee. And I love him more that he isn't Tyler Perry.
Spike Lee Hater: That might be the only Spike movie I can sit thru
Ms_Slim: (shocked face) …and why's that?!?!
SLH: I think other than Crooklyn, I never enjoyed the stories.
Ms_Slim: Those are fighting words, son. I mean not even Malcolm X!
…or even....even....EVEN Do the Right Thing?! …or Jungle Fever? I don't know, man...I'm too blown away by that statement.
SLH: Documentaries are different, nothing to script as far as plots go. I enjoyed X
Do the Right Thing, School Daze--I just don't think if I had kids I'd want them watching them. There's nothing positive about them in my eye
Ms_Slim: Maaaaaaaaaaaan. I swear I never ever expected you to say that. You're a predictable guy. No surprise about you at all. But that right there? That shocked me and I had to get up for a sec.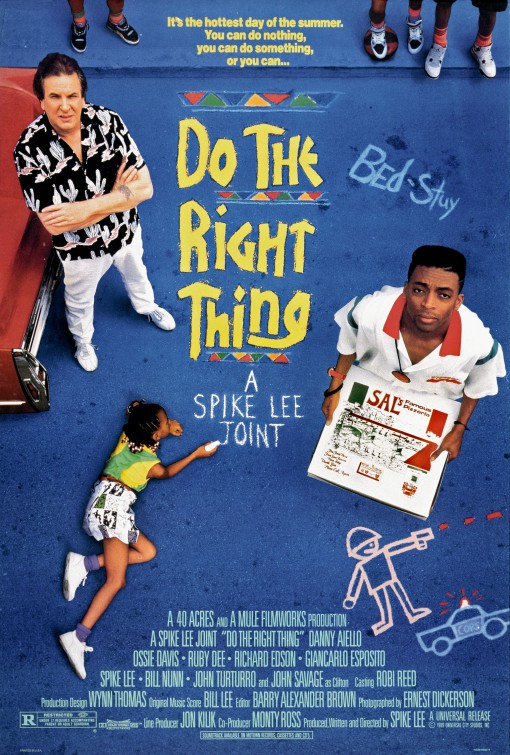 SLH: I'm not gonna lie, a big part of me is not a fan of black folks and Spike's one of the reasons
Ms_Slim: Not even Bamboozled though? Come ON man!!! I grew up on Spike Lee movies and Hip Hop so I couldn't see any part of my childhood without those elements really.
SLH: Bamboozled... one of the worst pieces of cinema I've ever sat thru. It took about 5 years to stomach thru actually watching it.
Ms_Slim: OMG! I'm having a hard time with that statement. Why don't u like Spike? I mean he isn't like Tyler perry, who brings forth stereotypes to a comical screen much like Bojangles. Spike Lee educates. I'm totally outdone.
SLH: Tyler Perry itches my soul somethin' awful also, but they're two different itches
Ms_Slim: There are a lot of things people didn't/don't know about that he brings to screen and opens eyes to them. See: Do the Right Thing…or Jungle Fever…and especially Bamboozled. Wow.
SLH: I suppose I just choose to get my education elsewhere. I won't knock anyone who follows any of the movies. They just didn't speak to me
Ms_Slim: I mean i can understand them not speakin to you (I'm basically telling him to respect the craft and acknowledge the greatness regardless), but you said you're not a fan of black folk, which I knew, but then u said that Spike is one reason why…and I don't get that, considering he's an educator.
SLH: As for being an educator, everyone is an educator to someone. Spike just happens to not be an educator to me
Ms_Slim: okay…..(a bit confused)…fair enough....I guess
SLH: I feel he pushes an empty point--stand up and say something--fight it--don't take it sitting down!
...Someone asks 'what are we fighting?' Nobody knows. Same with certain music of that era
"Fight the power!"
What power?
Why are we fighting?
Ms_Slim: WOW
SLH: Same with poetry. If it's not telling me anything substantial, I'd rather not bother with it
Ms_Slim: Ahhhhhh….
SLH: Same with reading books
Ms_Slim: Stop! Stop! Stop!
SLH: If I'm not gaining anything...I have to put it down
Ms_Slim: I'm gonna jump through the computer and wring a certain 18 inch neck for all this blasphemy! Now you're on POETRY?!
SLH: I'll easily say I learned more from the Lion King than any Spike Lee movie
Ms_Slim: Are u aware of who you're typing to? lol
SLH: I learned more from Forrest Gump than any Spike Lee movie. There's ways to tell a story so you instill
lessons in it... and there's way to put out a film that you feel is deep. Spike Lee puts out what he feels is deep (I saw that point. One point for the SLH!) Unfortunately, he and I share a different level of depth apparently (meh)
Ms_Slim: I'm sorry. I had to leave the screen for a second because you were talking from the crevice on the side of your neck. ah well :) (Our insults are said jokingly)
SLH: Understandable.
Ms_Slim: I feel so violated right now
SLH: Male coworkers staring at you too hard?
Ms_Slim: I'm guessing you have a problem with Maya Angelou too (He said 'same with poetry', so…)
SLH: She's never done anything to move me, but I did hear her speak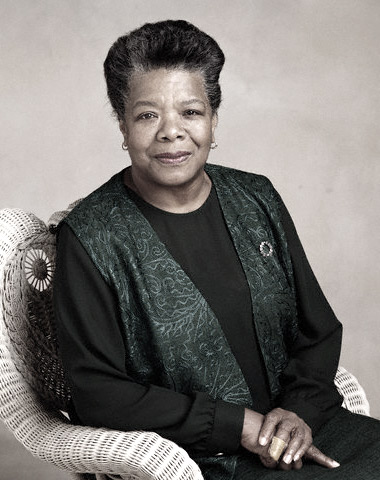 Ms_Slim: (referencing the 'male coworkers' statement).....considering there isnt a drop of testosterone on board, I'm gonna have to go with no
SLH: She's a very moving speaker
Ms_Slim: So she HAS done something to move you!
SLH: I was seated at the time
Ms_Slim: LMAO. Congrats, [SLH]. You prompted a blog from me! :)
** Now I'll admit that after his explanation, I saw his side of things. He made a lot of sense. The conversation continued and we expanded into the dynamics of music of the 90s (namely: Public Enemy, McLyte, Sister Soldja, and KRS-1). We even discussed the influence that music had on the Black race in the 90s (his argument saying that it stemmed from the 80s--which I agree with). We discussed Forrest Gump and its lessons as well as the Black mentality and how (as a race--collectively) our race has slacked on the part of taking responsibility for our own destiny, downfalls, and life in general and have resorted to blaming "The Man" for the bulk of our shortcomings. We also discussed psychology, the church, and the importance of parents in a child's life. All of this...spawned from the Spike Lee discussion...and he doesn't see Spike's depth. HA!